Welcome to ArtWorks venue: A Community of Art enthusiasts
Artist
Stefan Raasch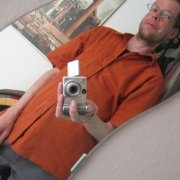 From: Germany
Joined: April 02, 2009
Web: www.raa-pop-art.de
Connect
Fans

About
Hey you - the lonley rider in the sunshine of contemporary european art!

You really wanna know more about my art work? You wanna know, if my idealism is yours? You want to hear and see and read something about vision and art in an artificial world... or better let´s say: in the whole synthetic area?

Then look on my homepage, please.
Stefan Raasch's artwork
All items