Welcome to ArtWorks venue: A Community of Art enthusiasts
Artist
John Skelcher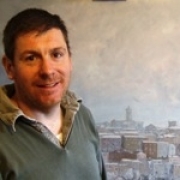 From: Italy
Joined: March 04, 2009
Connect
Fans
About
I live and work in Le Marche ,Italy. My studio is set between the mountains and the sea. I am surrounded by ancient hill towns. I am inspired by the landscape. I run painting courses from my studio.

Before living in Italy I was a member of the contemporary British Art group based in London.
I taught art for 15 years.
John Skelcher's artwork
All items