Welcome to ArtWorks venue: A Community of Art enthusiasts
Artist
Annemare Rijnbeek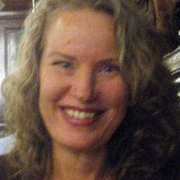 From: Netherlands
Joined: March 19, 2009
Web: www.annemare.eu
Connect
Fans
About
Annemare Rijnbeek is an autonomous artist, her work can be described as abstract lyrical.
She is a member of the art foundation STROOM in The Hague, The Netherlands.
Her studio is in The Hague, Oude Molstraat 32 D III.

Annemare's works can be found in corporate- and private collections in Europe and the United States.
Annemare Rijnbeek's artwork
All items