Welcome to ArtWorks venue: A Community of Art enthusiasts
Artist
cynfhodges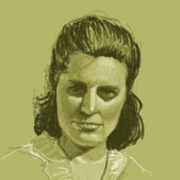 From: United States
Joined: August 11, 2009
Web: www.bonniehodges.com
Connect
Fans
About
Bonnie Hodges is a professional artist located in the Seattle area. Bonnie enjoys working with a variety of media, including oil, pastel, watercolor, and graphic art.

Bonnie specializes in beautiful and life-like portraits of animals. She is now accepting commissions.

Bonnie also paints lovely landscapes and still lifes. To see her portfolio, please visit www.bonniehodges.com.



cynfhodges's artwork
All items