Welcome to ArtWorks venue: A Community of Art enthusiasts
Artist
Fanie Smit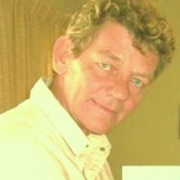 From: South Africa
Joined: July 12, 2009
Web: www.paintingsilove.com/artist/faniesmit
Connect
Fans
About
Fanie Smit
Self trained with classes thru the years from various established artist
Painting professionally the last 12 years, but did paint as a hobby some 4 years.
His work consists mainly of coastal scenes, historical scenes, colour washes, and portraits.
Works with oils, mixed media, and pastel
Most of his work consists using the palette knife. His ability to master and control moods, subtle colour, light, vibrancies and tones is an outstanding feature of this amazing artist. He does give art classes in controlling and using palette skills to beginner as well as advance artist.
Fanie Smit love to travel, he find that without making use of what nature gives, art will never survive painting from a studio only. His love for nature and people are evident in his work.
Fanie's art exhibits in exclusive galleries thru-out South Africa and have numerous sales from overseas visitors, while painting on sites.
Very successful solo exhibitions in Pothchefstroom, Pretoria, Knysna, Port Alfred and Ramsgate, put this very proud artist on the South African artist map.
" I play with paint and love every moment of it, I will always search for something very special to show to my fellow homo sapiens of this planet, He says "


Fanie Smit's artwork
All items