Welcome to ArtWorks venue: A Community of Art enthusiasts
Artist
Sarah Jane Grant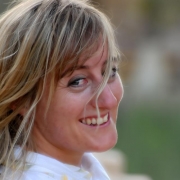 From: United Kingdom
Joined: July 06, 2014
Web: www.sarahjanegrantfineartist.com
Connect
About
My name is Sarah Jane Grant I was born in Barrow in Furness, Cumbria, England. I have spent most of my life involved in the arts, creativity, dance. This has left an enduring impression upon me, which has defined the way I work leaving me heavily influenced by rhythm and motion of paint.

After leaving school I went on to study Art and Art history at an academic level, I achieved my Bachelors Honors Degree from the University of Central Lancashire. I have studied Fine Art painting, Experiential studies, Image and Context, Art Since 1945, printmaking, Languages of Abstract Art, Interdisciplinary studies, Specialist methods, Visual Studies and 2D studies.

My work is heavily influenced by people, places I have lived in, visited or befriended. I have had the privilege to work with some amazing people who have creativity as their main focus in life. I spent 5 years working with people who suffered with cancer and their pure energy and determination had an influence on my work, passion for creativity. My work has given me the opportunity to live, travel and work in over 30 countries around the world and work in diverse communities. I am not only a painter, but I dance artist, drama teacher, writer and performer. I have delivered participation projects to marginalized communities enabling them to have a voice. I am currently in China developing my practice further, through research and public art pieces.

I am influenced by Auguste Rodin, Alberto Giacometti, Georgia Okeefe.

Sarah Jane Grant 's artwork
All items