Welcome to ArtWorks venue: A Community of Art enthusiasts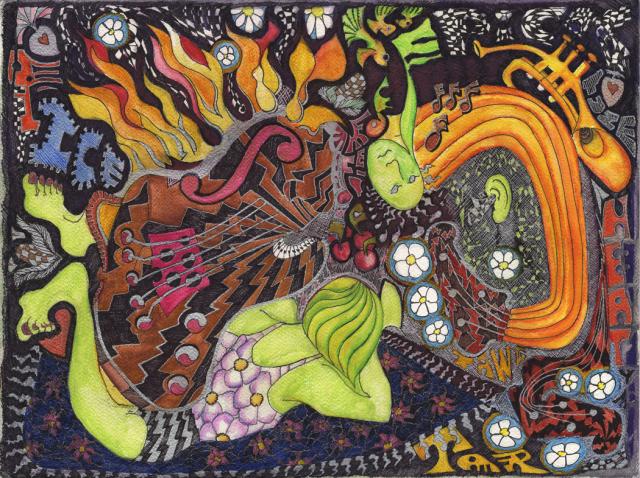 Music and Visual Art are locked in the tandem pursuit of higher definition. a snake like head of the guitar, cubist neck, twinkle toes, shapes come from object formed by sound transforming into flowers, fish, cherries and more.
Quick info

Itemstream
Aditional information
© by author
14" x 11"
20 lbs
Watercolor Pencil and Ink
year 2008